BA Hotel theme is based on a true fast and flexible booking engine BA Book Everything plugin, which takes care of all the booking processes. Please, follow the plugin documentaion to read details about Bookings and Order management.
You have to install the "BABE Payment pack" plugin which is included in theme files in order to accept PayPal and сredit card payments.
BA Hotel theme makes the booking process simple and straightforward for your customers as shows in screenshots below.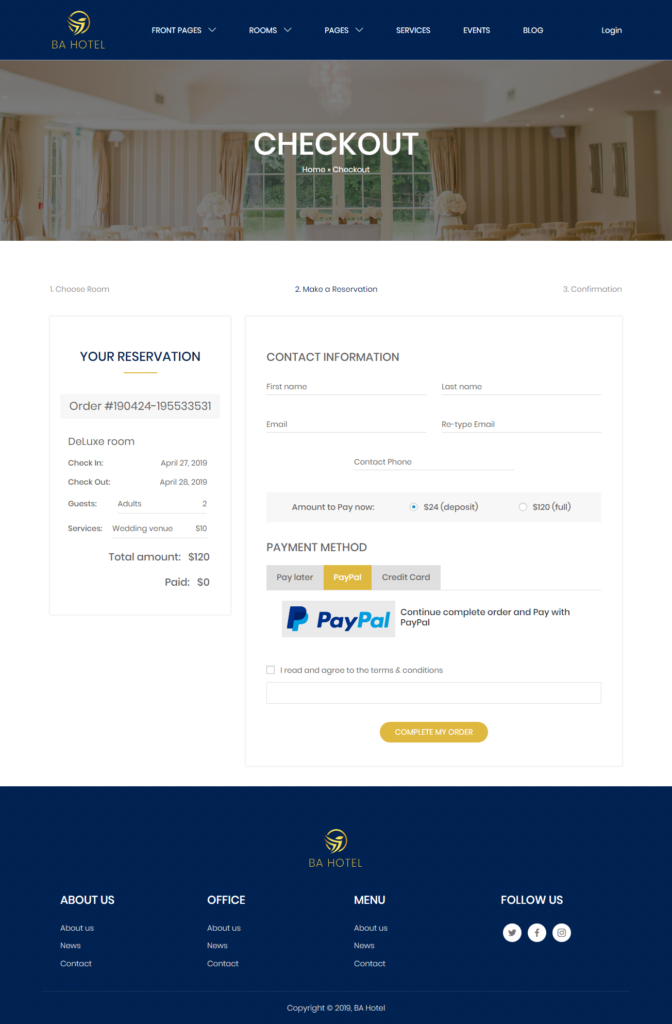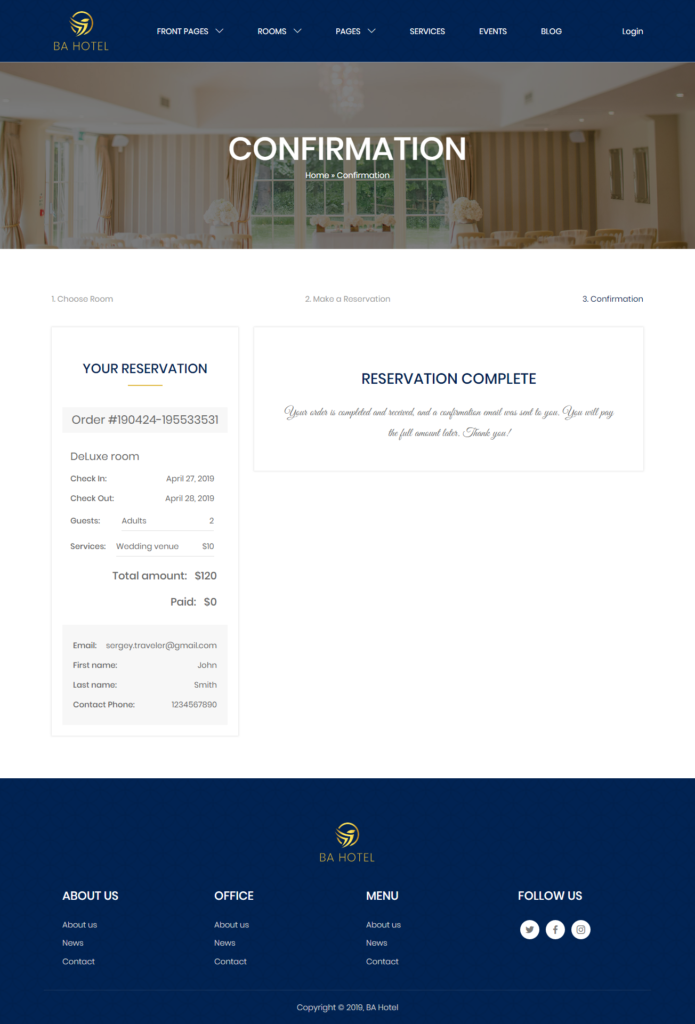 After booking the confirmation email will be sent to customer and site administrator with all the necessary information.