With BA Hotel theme you can use Service posts to inform customers about your benefits and for sale along with booking.
Go to "Services" > "Add Service" menu to create service post. Title, content and subtitle fields should be filled, while the price field can be empty if this service is not for sale. For the sale of service you need to specify its price and price type (per Booking, per Person, per Day, per Night, per Person/day, per Person/night).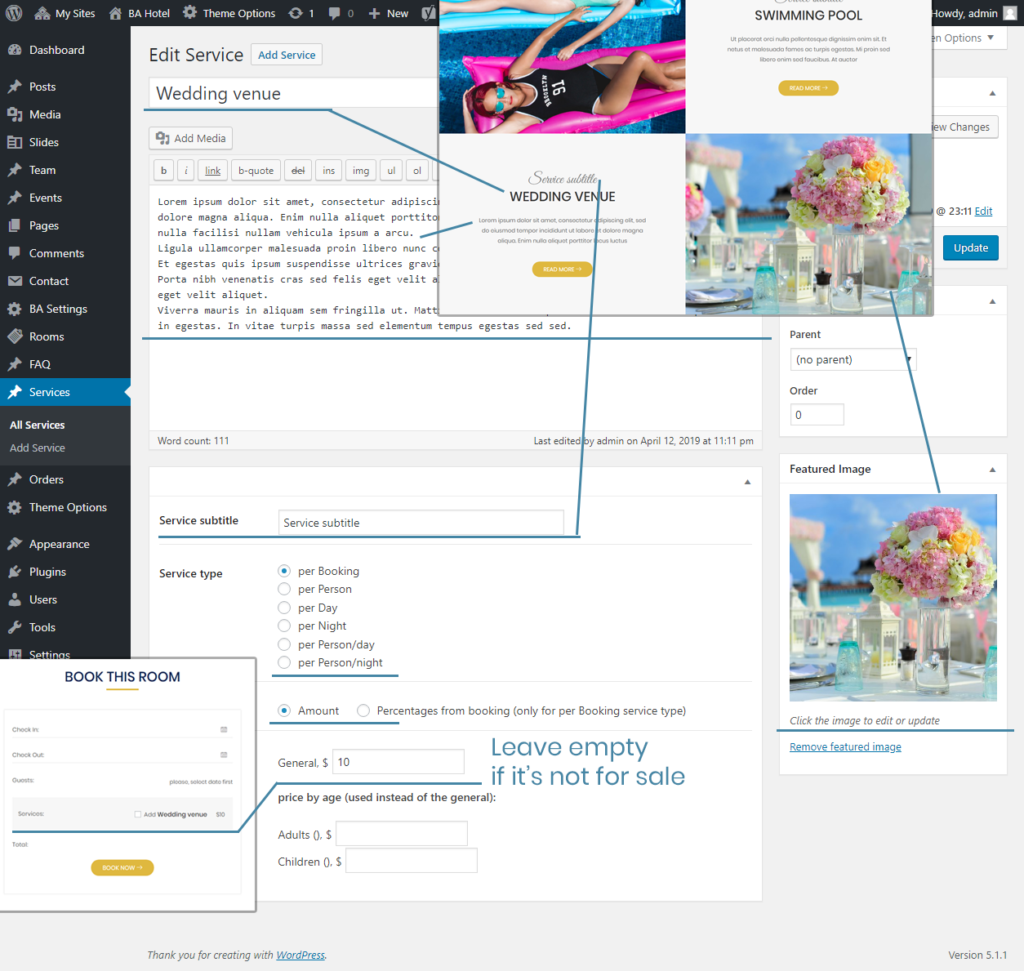 Services archive page is created automatically with slug "services" (page URL should look like "http(s)://yourdomain…/services/" on your site). You can add this page to main menu (add custom link with URL "/services/") and customize archive page view as described in Theme Options documentation.
The result will be similar to the screenshot below.