BA Hotel theme allows you to provide more services for your guests informing them about local events.
Go to "Events" > "Category" to add event categories, and then create your event posts via "Events" > "Add Event" menu as shown on screenshot below.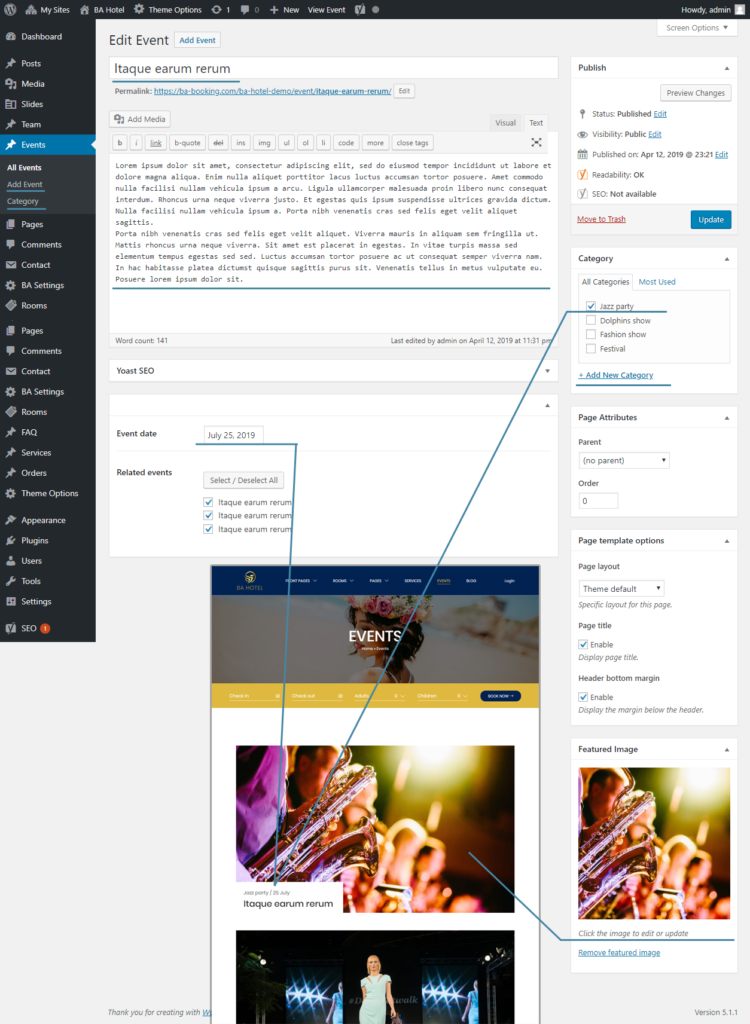 Events archive page is created automatically with slug "event" (page URL should look like "http(s)://yourdomain…/event/" on your site). You can add this page to main menu (add custom link with URL "/event/") and customize archive page view as described in Theme Options documentation.
The result will be similar to the screenshot below.