Before setup tours you have to install and activate BA Book Everything plugin as described in Recommended Plugins section.
Please follow the BA Book Everything plugin documentation to setup tour posts slug and name, currency, booking rules, categories, custom taxonomies, tours, prices,  and emails. You can also use the one-click Demo content setup feature to make it easier to start working with the plugin.
Screenshots below will help you to make your site look like a BA Tours theme demo site.
First, create booking rule with ages and reccurent custom basic booking period.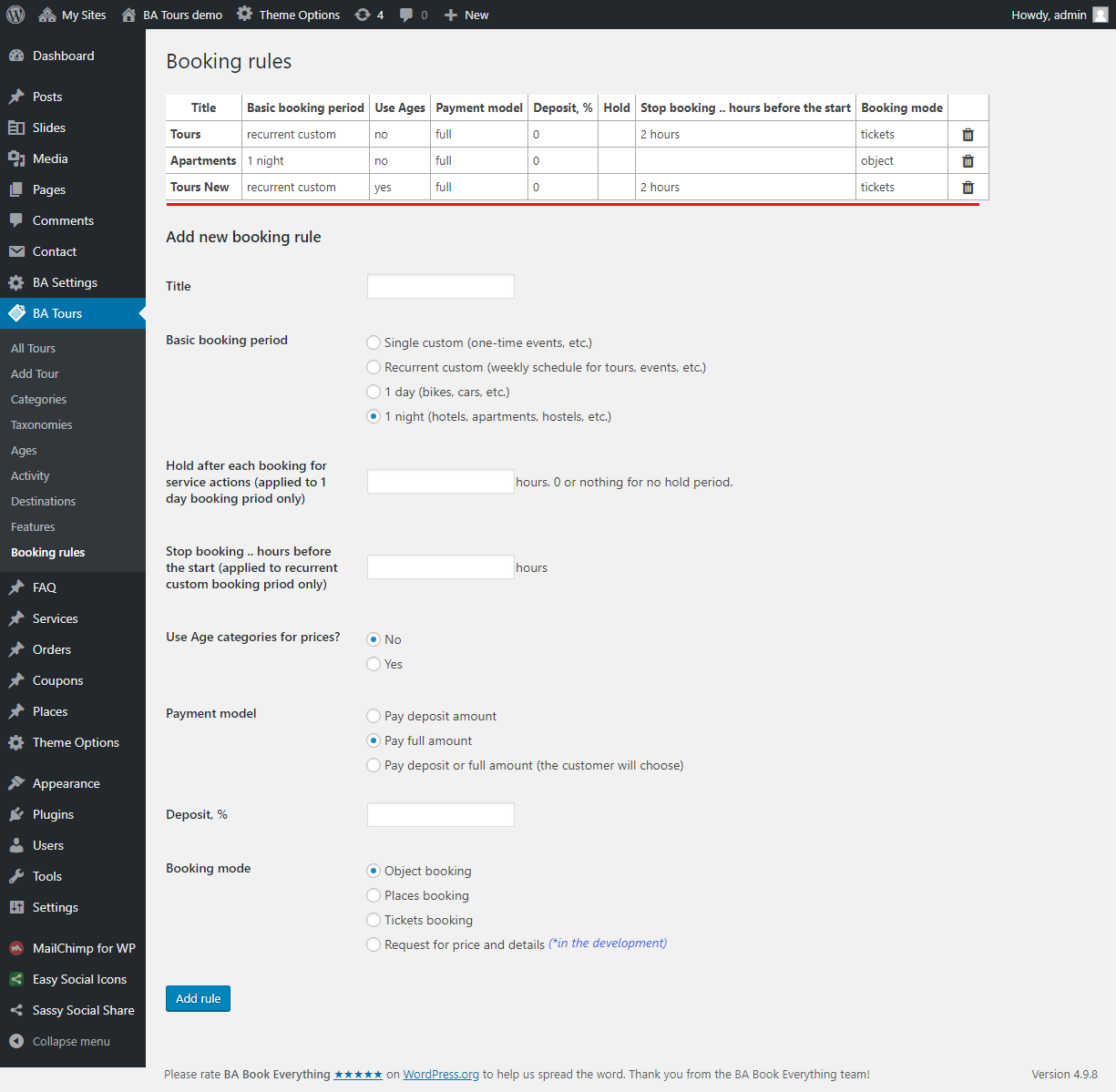 Then go to Ages menu and add needed ages.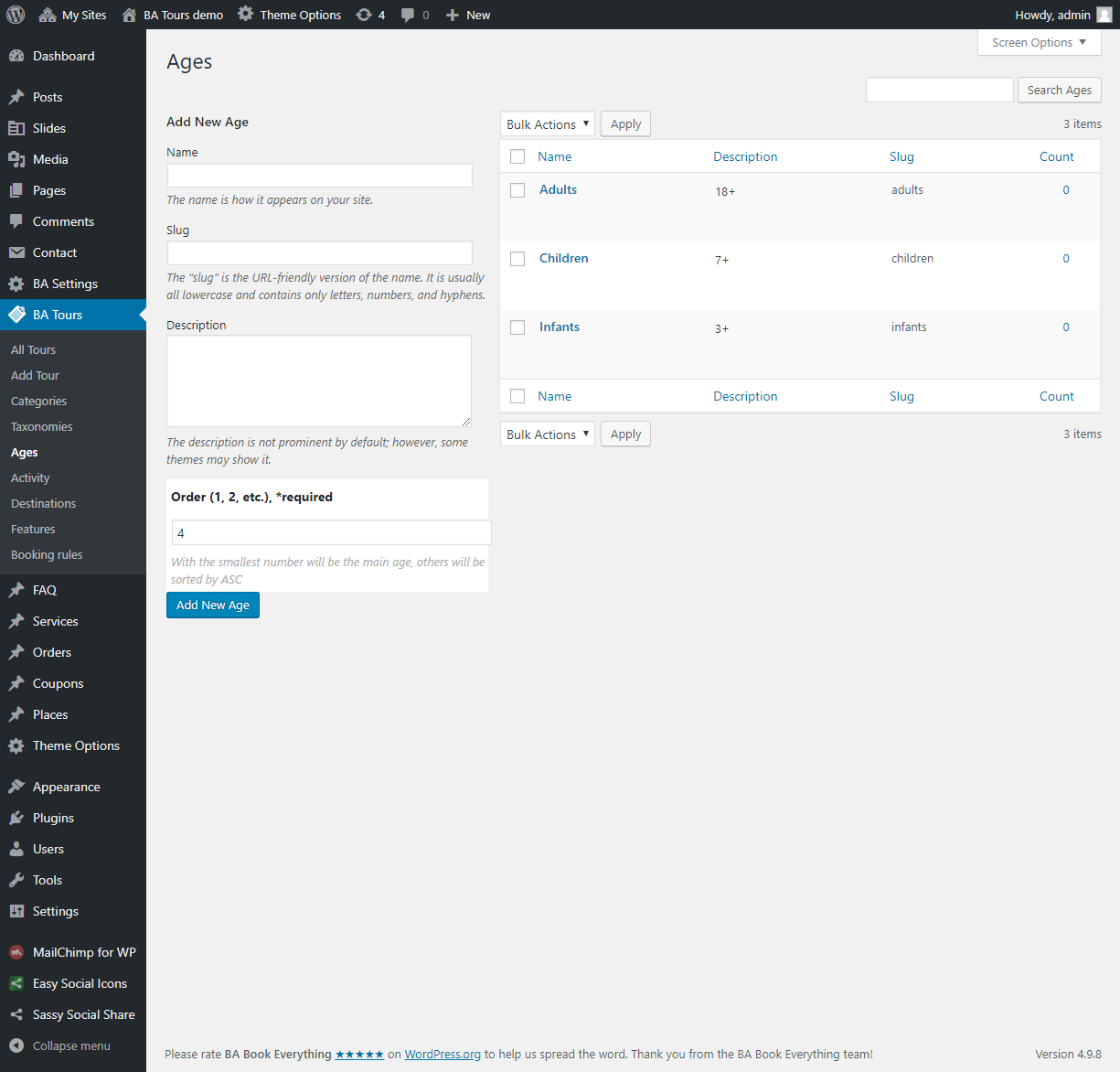 To create custom taxonomies, like Activities or Destinations, go to menu Taxonomies and add terms with needed taxonomies names. After updating the page, new taxonomies will appear in the menu below the Taxonomies menu and you can add terms to each of them.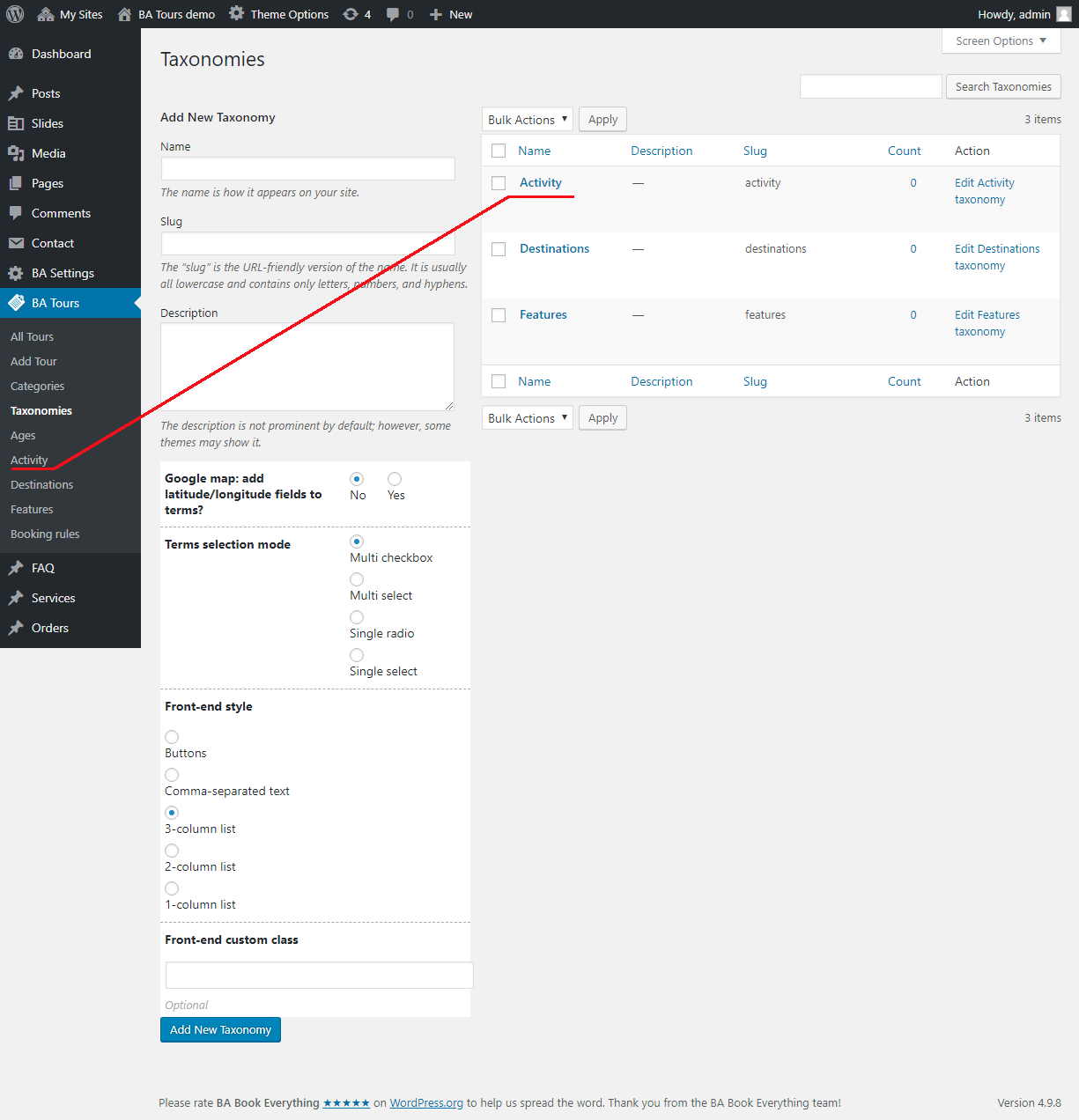 If you want to use meeting points in your site, create places post for each meeting point via Places menu.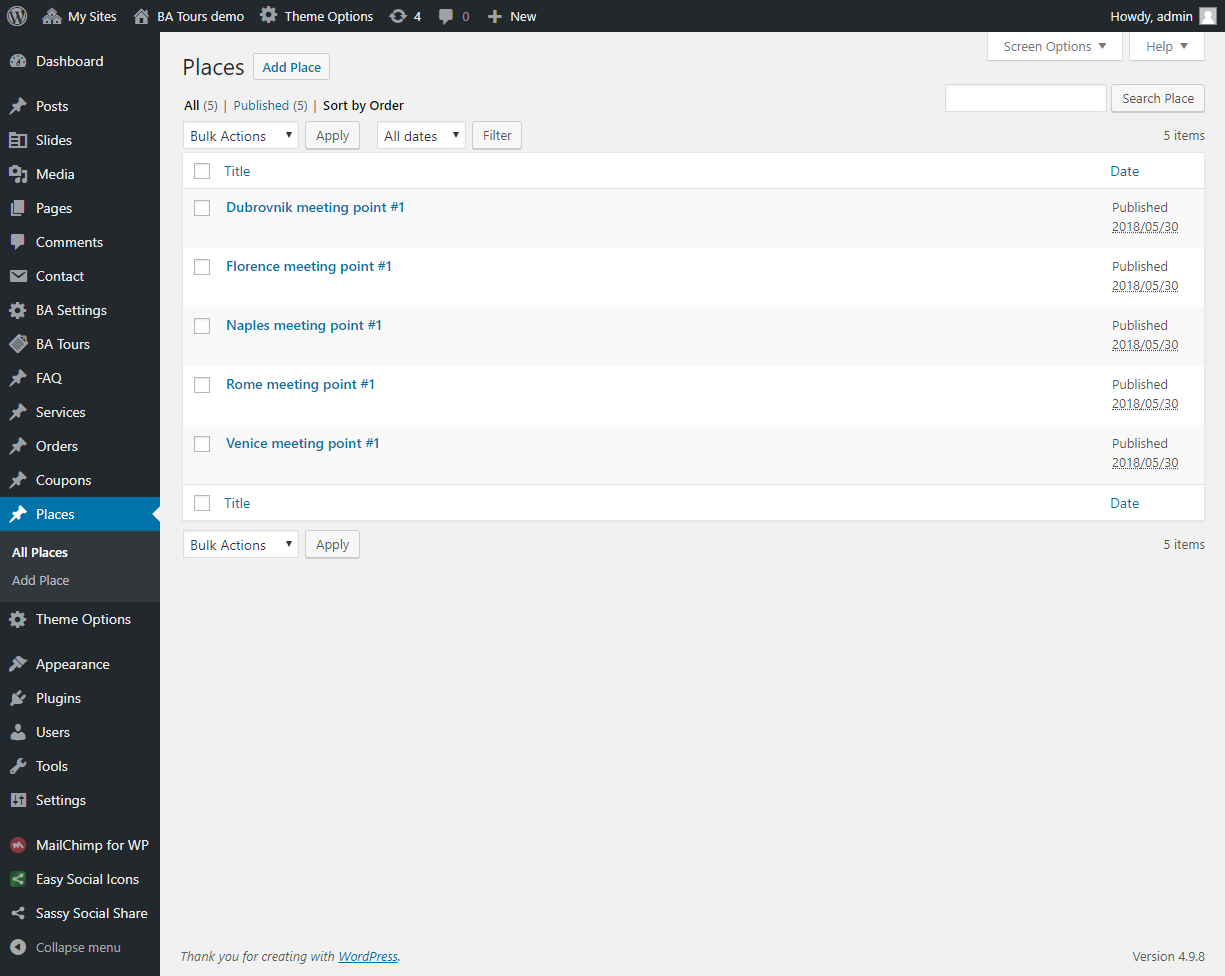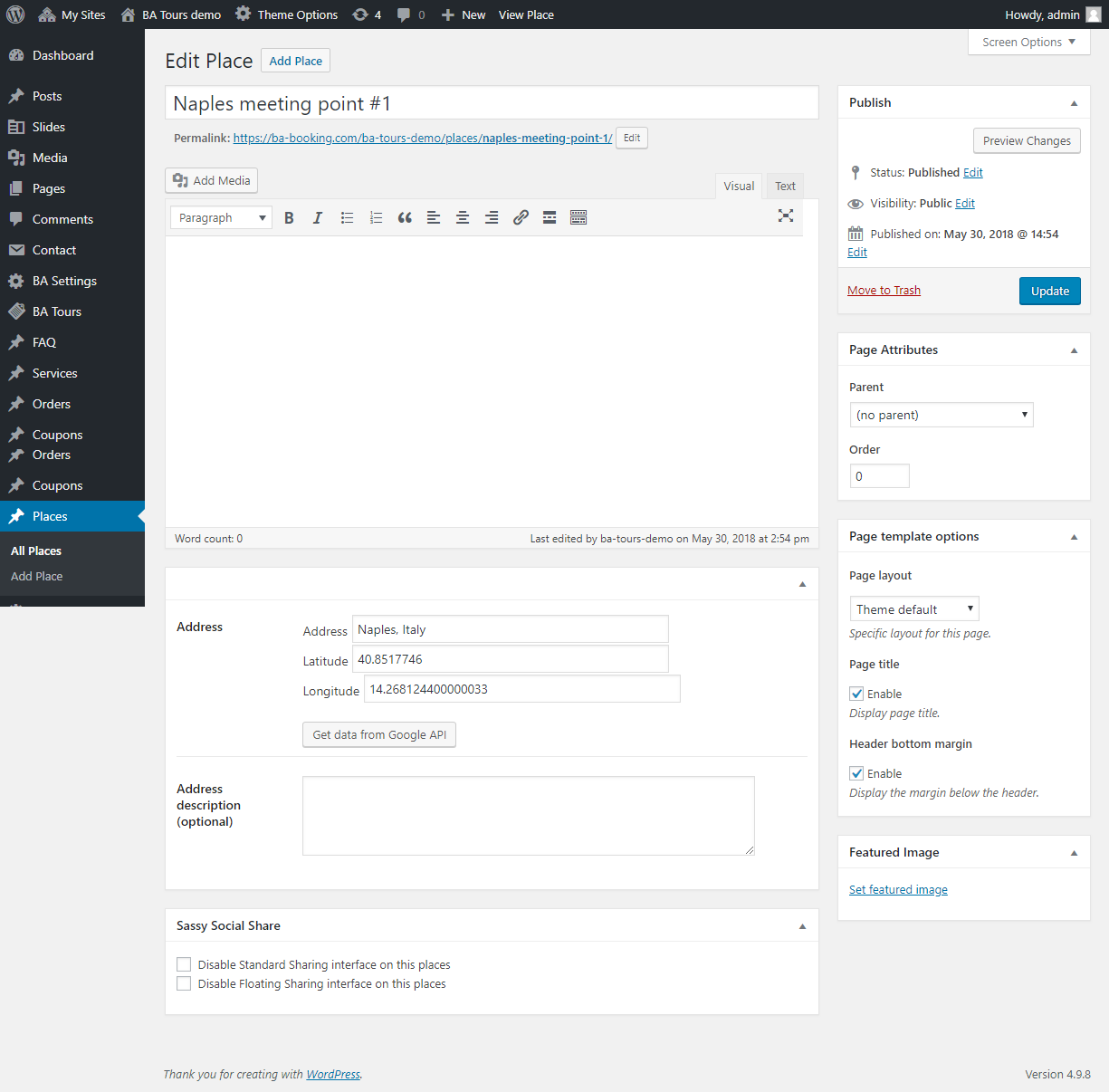 Create all extra services via Services menu. You will select needed services later when will edit tour posts.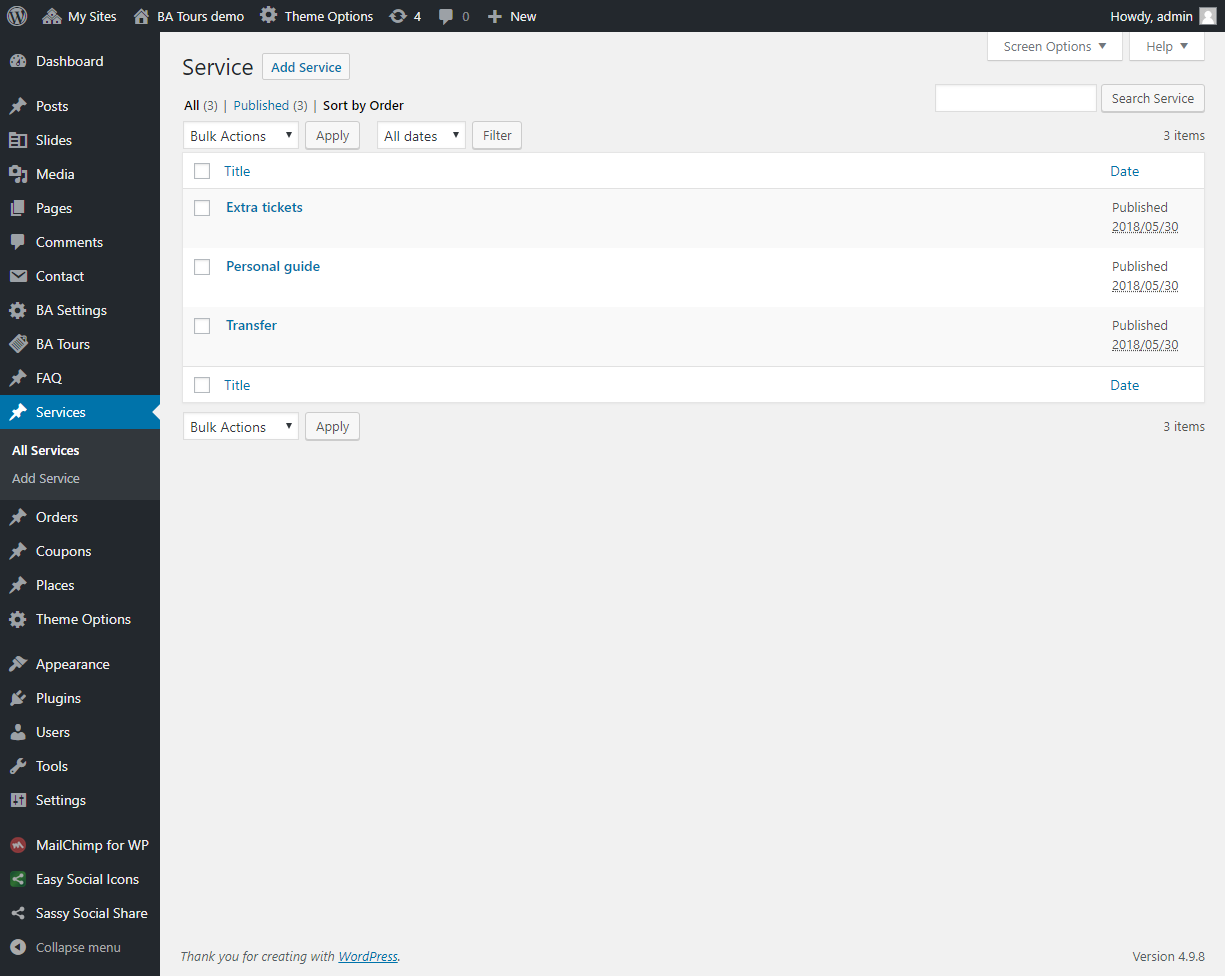 Then create all Questions & Answers via FAQ menu for future use.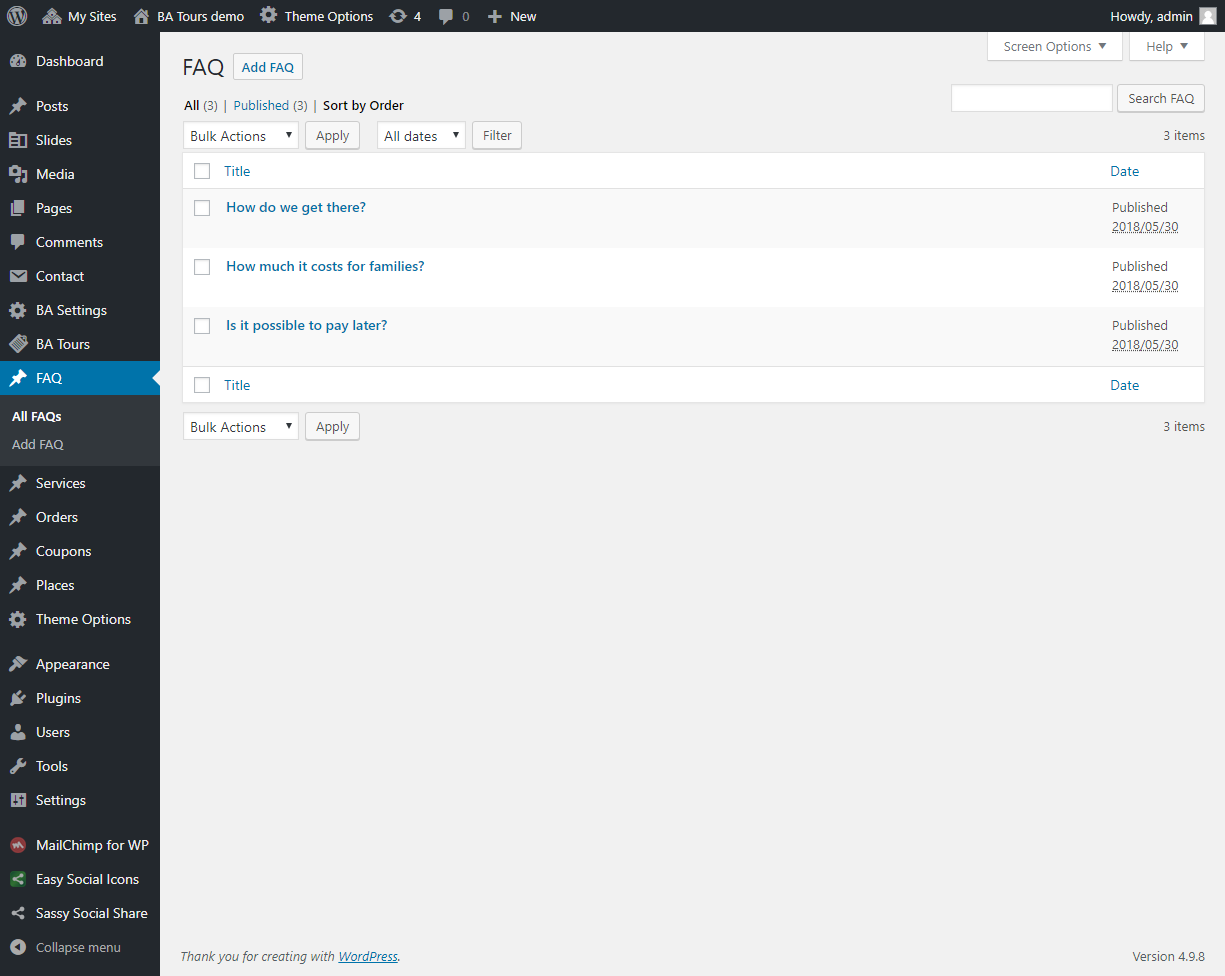 The final step before adding tour posts is creating category Tour via Categories menu (BA Book Everything plugin allows you to create categories for each of your rental business, like tours, cars, hostels etc., and use them on one site). You need to create at least one category to start.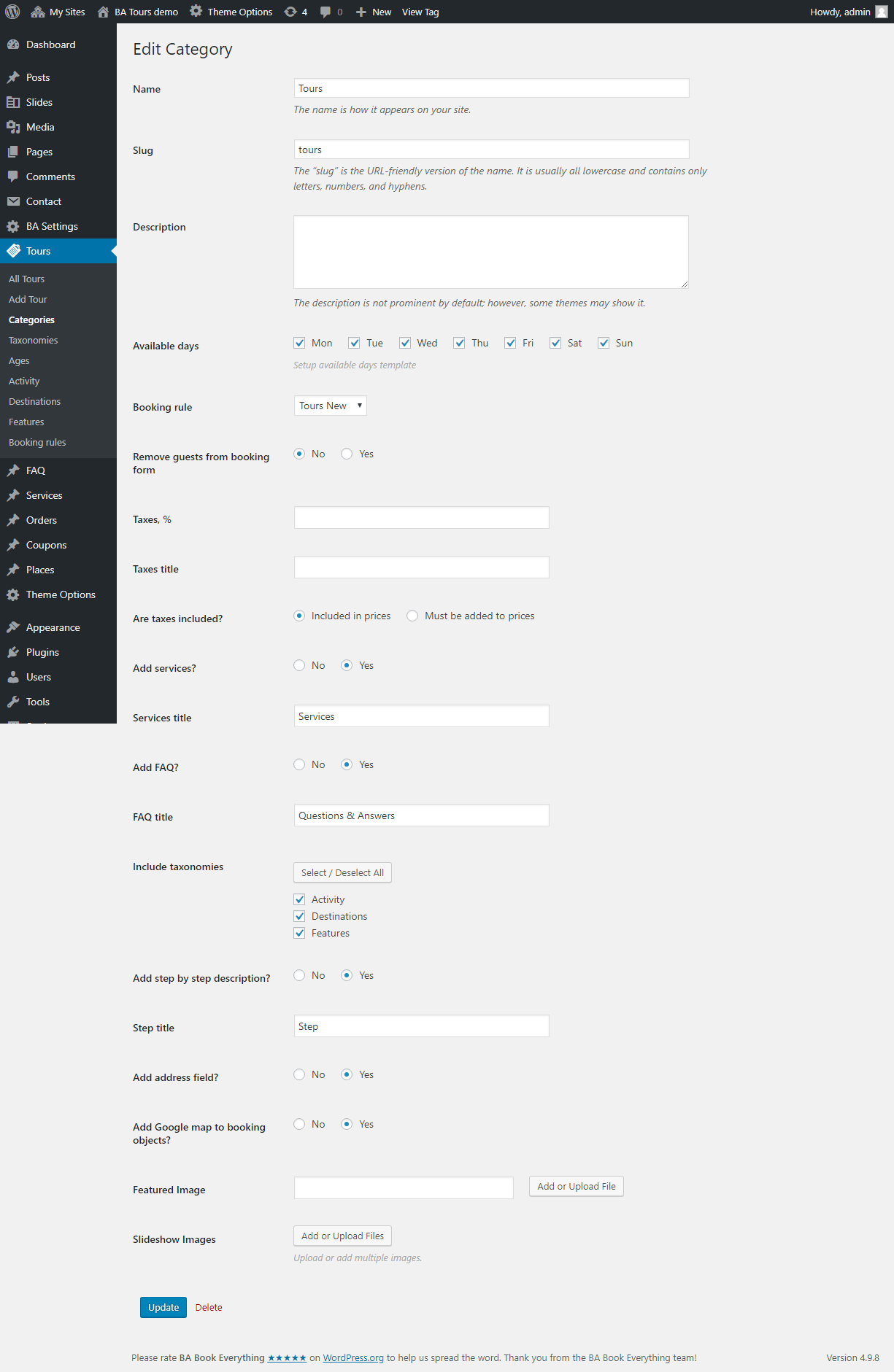 After these steps you are ready to add tour posts. Below is an example of editing a tour post on our demo site.

After saving tour post it will appear on your site and look like this: